Rocky Dawuni returns to Levitt Pavilion Los Angeles with DJ DREZ on Saturday, August 6 – FREE!
GRAMMY nominated Afro Roots star, Rocky Dawuni, returns from his highly successful summer tour of Europe and India to bring his fiery sound once again to light up the City of Angels, on Saturday August 6th at the Levitt Pavilion Los Angeles in MacArthur Park.
The "Branches of the Same Tree Tour" thrilled huge audiences across Spain, Belgium, Germany, Latvia, Czech Republic as well as a performance at the legendary Bangalore Place in India with GRAMMY winning musician / composer Ricky Kej and very special guests.
Ghanaian musician and activist, Rocky Dawuni , straddles the boundaries between Africa, the Caribbean and the U.S. to create his signature "Afro Roots" sound that unites generations and cultures.
Dawnuni's music is a progressive fusion of Reggae, Afrobeat, soul and Highlife music. Rocky has shared the stage with Stevie Wonder, Peter Gabriel, Bono, Jason Mraz, Janelle Monae and John Legend, among many others and was named one of Africa's Top 10 global stars by CNN.
Influenced by the soulful beats of Fela Kuti, the positive messages of Bob Marley and the infectious, sing-along anthems of Michael Franti and K'naan – Rocky Dawuni's sixth album "Branches of the Same Tree," was released by Cumbancha in 2015 with the first single & video "African Thriller" and was nominated for a GRAMMY for the 58th Annual GRAMMY Awards.
Rocky Dawuni and his all star band will be joined by famed DJ Drez who has performed with Rocky off and on for many years and now is one of the top DJs in the wellness and yoga communities.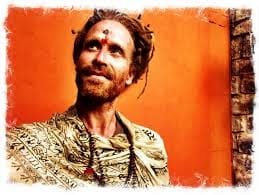 DJ Drez bio: Peacefully determined. Lover. Sound Ambassador. Hip hopper. Mind astronaut. Grateful. Beat maker. Student always. Sometimes teacher. Disciplined. Turntablist. From LA, Earth. Haiku D'Etat. Abstract Tribe Unique. Dreaming In Sanskrit. World Traveler. Dancer. Passionate. Compassionate. Yogi. Vishnu. Rasta. Friend. Father. Husband. Wildly calm. Love, respect and get off on what I do.
Please JOIN US for this amazing night of live music, turntablism and dancing under the stars in Los Angeles at the beautiful Levitt Pavilion Los Angeles with friends and family!
---
Reader's opinions
---